There are many easy ways for both the school and the PTO to earn money.
Many of them simply require you to register a shopping card or visit an online link.
Shop at Amazon
(Click the logo below!)
Absolutely no registration necessary at all.
Just click this image before you shop at Amazon.
We also include this link at the bottom of every Gator Blast e-mail.
It's another amazingly easy way for DES PTO to earn much needed funds!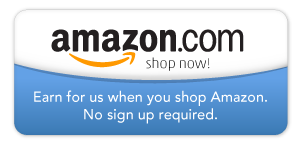 —————————————–
eScrip
Visit: escrip.com
School Code is: 6602721
Earn money for DES every time you shop.
Sadly, Safeway has decided not to participate in the eScrip program. So Safeway rewards cards no longer need to be registered.
You can register your credit cards at escrip.com and you will automatically earn contributions when you use any of them at a participating location. If you dine at California Tortilla, for instance, you can earn money for DES.
And before you do any online shopping, register at escrip.com and shop through the Online Mall. There are many big retailers available. And all you have to do is click the link to automatically earn a percentage of your purchase for DES.
The more folks we have signed up, the more we can earn! If you need help with registration, contact the e-Scrip committee chairperson listed in your PTO Directory list of committee chairs.
—————————————–
Giant A+ Rewards
Visit: giantfood.com/aplus
School Code is: 00977
Earn money for DES when you purchase your groceries at Giant Foods.
—————————————–
Box Tops for Education



Clip these Box Tops off of product packaging that you purchase all the time, and turn them in to the school.
You can register at the Box Tops for Education website and check out our school's earning total throughout the year.
Visit here: Boxtops4education.com
—————————————–
Office Depot
Office Depot Rewards #: 1769302363
5% Back to Schools program.
Whenever you make a purchase, give them our school's name to get store gift card credit.
ALSO
Return large ink cartridges to any Office Depot and DES will receive a $2 credit for each one. Use the Rewards Number above.
—————————————–
Staples
DES School ID: 4183841503
DES can earn credit for items purchased under the Staple Rewards Program. Please remember to use it if you shop at Staple's.
rev date 8/29/18 (cf)